Casting Crowns Discography
March 24, 2011
---
With 19 Dove Awards and 1 American Music Award, Casting Crowns has been the most played artist on all Christian radio formats. Their music touches and teaches and is popular all over the world. They have 5 studio albums, 4 of live albums and two independent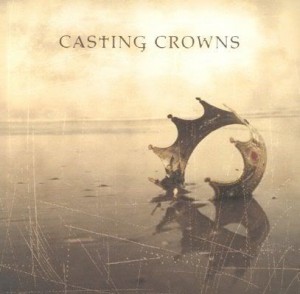 albums.
Studio Albums

1. Casting Crown
it was released in September 30, 2003 by Beach Street as CD format. All the lyrics in the song were written by Mark Hall, except "Your love is Extravagant" that was written by Darrell Evans. The Album was certified Platinum by the RIAA in February 2005. The album contains 10 tracks.
2. Lifesong
It was released in August 2005 by Beach Street/Reunion as CD format. It is the second full-length album by Casting Crowns rock band. It won the 2005 Grammy Award for the Best Pop/Cotemporary Gospel Album. It is also certified Platinum. It contains 11 tracks.
3. The Altar and the Door
it was released in August 2007 by Beach Street/Reunion as CD format. The third Studio album and includes two cover songs. It debuted at number two on the us Billboard 200. It is also Certified Platinum. The album contains 10 tracks.
4. Peace on Earth
Released as a Christmas Album on October 2008. The Album is certified gold by the RIAA with over 500000 copies sold. It contains 10 tracks.
5. Until the Whole World Hears
A fourth studio album (fifth overall) released on November 2009via Reunion/Beach Street in the U.S and in the Philippines on January 2010 via Sony Music Entertainment. it had sold over 600000 copies by mid 2010. It contains 12 tracks.
Live albums
Live from Atlanta
Lifesong Live
The altar and the door live
Until the Whole world hears live
Singles
if we are the body
Who am I
Voice of Truth
Lifesong
Praise you in the Storm
Does anybody hear her
East to West
Slow Fade
Until the Whole world hears
if we've ever Needed you
to know you
joyful joyful
Top 7 search terms for this article:
casting crowns album cover
casting crowns casting crowns
casting crowns discography
Casting crowns images
best slow gospel songs
crown
casting crowns cd