Worship Music
Praise and worship music. Best worship artists.
Tonight is the most recent album belonging to the most successful artist in the history of Christian Music, it was released as a follow up album to his 2007 release Portable Sounds. tobyMac ranks among the most successful artists in the history of Christian music this is in terms of radio sales, success, power and critical acclaim. This album was recorded by the same recording company and it was released in February 9, 2010. The album debuted at number 6 on the Billboard 200 selling 79000 units in the first week. As early as November 2010 the album had sold over 315,000 copies. This album was listed as the best Christian Albums on. He was joined by Christopher Stevens and Dave Wyatt in producing the album. The album also features his son Truett aka TruDog in one of the songs. The album is a mix of hip hop, Pop, Latin, funk and rock, similar to his previous album.
The album has 13 tracks plus 1 hidden it also contains 4 remixes and a hidden one. The album's "City on our knees" was released as a radio single in August 2009 and reached number 1 on Billboard's hot Christian's songs chart in October 2009. The song was nominated for the Best Gospel song at the Grammy awards in 2010 it was also nominated for the best Pop/Contemporary song of the year at the GMA Dove Awards. His other track "Show stopper " was used as part of a commercial for NFL football promotional material.
"Get back up is "another hit from the album and was released in January 26, 2010. tobyMac used 100% returns from the first week to help in the relief efforts of Haiti after the 2010 Haiti earthquake. The song had charted at number 1 on the Billboard Hot Christian Songs. The full track list includes:
Tonight

Get back up

Funky Jesus Music

City on our knees

Showstopper

Changed forever

Hold on

LoudNClear

Hey Devil

Wonderin

Captured

Start somewhere

Break open the sky
Related articles
Top 7 search terms for this article:
fast gospel songs
most successful christian artist/record sales
tonight album
christjuke com
www christianworshipalbums com
Christian Record sales 2010
top 20 contemporary worship songs
This is the fourth studio album fifth overall by the American Christian Rock band Casting Crowns. It was released in November 17, 2009 by Beach Street/Reunion in the U.S and in the Philippines on January 2010 via Sony Music Entertainment. It includes hits like, "Until The Whole World Hears" and another hit "If We've ever Needed You".
The album debuted at #4 on the Billboard 2oo in the all genre album category of music. It sold 167432 copies that week, making it the largest selling debut by a Christian artist. The album was certified gold within four weeks. At mid 2010 the album had sold over 600000 copies.
The title of the album comes from a signature line in an e-mail from Roger Glidewell, Mark's mentor student in ministry. Their hooky pop/rock melodies and made-for-church worship lyrics have maintained a great audience; the band has always mixed other musical schemes, making their success more of a miracle.
"Until the Whole World Hears" tries to up the musical ante a bit with mix of some poetic lyrics and good flow of words. They have added some electric guitar bits that bring out a real rock vibe; this is emphasized by a backing chorus that will become a perfect sing-along for live audiences. "If We've Ever Needed You" and "Always Enough" are inspirational anthems, admitting that the world and the people really need a savior. Many reviewers still think that most of the tracks suffer from "Crowns Cliché Syndrome," using lyrical Christian-ese to produce the right rhymes that seem hard-pressed to energize a ready-to-worship crowd, but that is for you the listener to find out and judge for yourself.
However Christians around the world think that messages in the album is Gods way of communication.
The album has 12 tracks in total.
Until the Whole world hears
If we've Ever Needed you
Always enough
Joyful ,Joyful
At your Feet
Glorious Day (Leaving he Loved me)
Holly One
To know You
Mercy
Jesus Hold Me now
Blessed Redeemer
Hidden Track: Show Your Wings
Related articles
Top 7 search terms for this article:
come to the well song list casting
descargar casting crowns come to the well
Come to the well casting crowns descargar
yhs-defalttabtransfer
casting crowns come to the well list of songs
casting crowns miracle
casting crowns i need a miracle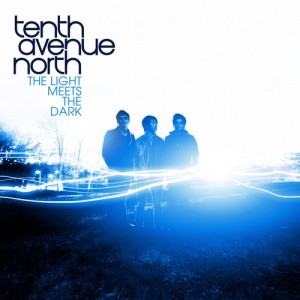 The Light Meets The Dark is Tenth Avenue North's second major label studio album, It come on the heels of their resent Dove Award for Best Song, "By Your Side" from their recent album Over and Underneath (2008). With one listen to The light Meets The Dark, it is obvious Mike Donehey, (lead vocals/acoustic guitar), Jason Jamison (drummer) and Jeff Owen (electric guitar/background vocals), are taking a bold step forward on their musical journey. The album was released on May 11, 2010 by Reunion Records.
On its second week after being released the album became #1 at Billboard charts (Christian Albums). It has stayed on the chart for 31 weeks and is currently at #11, It is estimated that by January 2011 it will be at 10. The album delivered a first single, "Healing Begins" which garnered 43 first-week adds among AC and CHR stations nationwide. The song encourages the listeners to pull down the walls and barriers that shield them so that God may get through them and heal them. The song, "You are more " encourages listeners and makes them to learn that one is more to the choices that he has made, one is more than their past mistakes and that one is more than the problems they have created and that they have been remade a new. "House of Mirrors" the most powerful song of the album revolves around images of Christians being caught up in their own lives. All in all of the songs in the band's sophomore release are authentic, heartfelt and confessional, it is all about brokenness , the universality of that brokenness, and how Jesus helps us meets the brokenness.
The album has 11 awesome worship tracks:
Healing Begins (3:57 )
Strong Enough To Save (3:13)
You are More (3:37)
The Truth Is Who You Are (4:26)
All The Pretty Things (4:20)
Any Other Way (3:27)
On And On (3:42)
Hearts safe (A Better Way) (3:32)
House Of Mirrors (4:30)
Empty Hands (5:01)
Oh My Dear (5:35)
Top 7 search terms for this article:
tenth avenue north the light meets the dark
the light meets the dark
tenth avenue north light meets the dark
the light meets the dark tenth avenue north
Light meets the dark
tenth avenue north albums
The Light Meets the Dark album

The idea of singing songs of praise is a well-established idea in the country of Nigeria. Historically, songs of praise were song to whatever god(s) the natives believed in, and oftentimes were sung to revel in a rainstorm after a period of drought, or to honor a local ruler who had died.
With the introduction of Christianity to Nigeria, many of these praise songs were simply transformed to now worship God. Many praise and worship songs still use traditional instruments, such as drums or horns, and, no matter what language they were sung in originally, it is common to hear the worship songs sung in all the local languages. Nigerian custom allows for praise and worship songs to be sung in different places and at different times. The most common are family songs that can be heard being sung in the morning and evening. They are introduced at a young age and are very popular with children, to ask God for guidance and protection. Many Nigerian praise songs are sung at weddings to ask God for his blessing on a newlywed couple. There are also Nigerian Christian songs sung as worship at church. Some popular ones include "Joy, Joy, Joy" and "Jesus, Jesus, Jesus."
A very popular example of an album filled with Nigerian praise music is the CD "Fountain of Praise", which features three of Nigeria's best known worship leaders: Wale Adenuga, Bob Fitts, and Kunle Aja. The CD features a mixture of well-known worship songs and local language songs. It is very common in Nigerian Christian songs for the same songs to be remade by other groups, oftentimes just a short time after they were originally released. This has led to some minor controversy, as well as lyrics in contemporary Nigerian Christian songs that seem to glorify things outside of Nigeria.
That being said, there is no denying the power and popularity of Nigerian praise songs. There is a Facebook page devoted to Nigerian Christian music and many mp3s are available for download on the Internet. Nigerian people are uncomplicated and really love singing simple praise songs that worship God in adoration. For a gosepl music fan, listening to these Nigerian praise songs can provide a welcome change from the usual, and get back to the heart of worship: praising God.
Top 7 search terms for this article:
nigeria christians music
onitsha nigeria
kids praising god
nigerianchristianmusic
nigerian christian musics
popular praise and worship
nigerian christian music download
1. The Slam
It was recorded in the year 2004 in the second Album Welcome to Diverse City. It got a Nomination for the Best Rock Recorded Song at the GMA Dove Awards in 2006.
This song deals with racial tolerance in the society and the desire to know God better. It was featured in the film "Never Back Down", advertisements for the films "Transporter 2" "Aeon Flux", and "The fast and the Furious: Tokyo Drift", as well as advertisements for the television show "Prison Break".
2. Made to love
This single is in his third album Portable Sounds which was released as the lead single of the album on December 26, 2006. The song quickly began to climb on R&R's contemporary hit radio (CHR) chart at the start of 2007, and reached number 1 during the first week of January 2007. It had a nomination for the Best gospel song at the Grammy Awards in 2008. This song took a different genre altogether compared with his previous songs on his other albums where they were more of hip hop.
3. I'm For You
It is also from his third Album Portable Sound and was released as a radio single for the album in 2007. It reached number 2 on Billboard's Hot Christian Songs chart. It also was number 1 for 8 consecutive weeks on R&R's Christian Hit Radio Chart and was the third most played song on Christian CHR radio stations in 2007. It reached number10 on R&R's Christian AC Chart.
4. City on our Knees
It is from his fourth album, Tonight. It was released as a radio single in August 2009 and reached number 1 on Billboard's hot Christian's songs chart in October 2009. The song was nominated for the Best Gospel song in the Grammy awards in 2010 also it was nominated for the best Pop/Contemporary song of the year at the GMA Dove Awards. He quotes "City on our Knees' is really about a moment. A moment that we all come together. Where our differences fall by the wayside. And it's really a reminder that that moment could be right now, tonight."
Top 7 search terms for this article:
toby mac greatest hits
tobymac
Toby mac logo
toby mac 2011
toby mac greatest hits cd
tobymac top hits
worship songs for dancing fast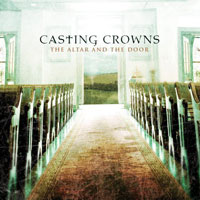 1. East to West
East to West is a song by the Christian Rock band Casting Crowns. It is from their 2007 single album The Altar and the Door. It won the song of the Year award at GMA Dove Awards and was also nominated as the Best Gospel Performance at the 51st Grammy Awards. It has been on billboard for the top 200 songs for 32 weeks at peak position of 25.
2. Until the Whole world hears
this is a song from the group's Album "Until the Whole world hears". It centers on spreading the God's Word throughout all nations, "Until the whole world hears". The name comes from Roger Glidewell's e-mail's signature who is Mark Hall's mentor student.
3. If we've never needed you
this song is still from their album until the whole world Hears. It has stayed active on the charts for a period of 33 weeks. It is peaked at No.5 on Billboard's Hot Christian Songs chart. It has also held the No.1 spot SoftAC/Inspirational chart for 8 weeks.
4. Praise you in this Storm
they say they watched and prayed for a precious little girl struggle with deadly diseases for several years. It is the girl's mother who inspired the song. The song is from their 2005 album lifesong and it has been on the Charts for 29 weeks.
5. Life song
this song was written by Mark Hall. He says worship began when he woke up that morning. Also he says that his life's purpose is to give God his glory through everything that he does. If his life does not worship him his song won't either. This song has been on the chart for 24 weeks its peak position being number 2
6. Slow fade
it was released as the third single of their 2007 album The altar and the Door. It was featured in the 2008 fireproof. It was included in the album vow hits of 2010. It has stayed in the Chart for 22 weeks. It is about protecting and informing the world about the moral cancer.
Top 7 search terms for this article:
casting crowns greatest hits
casting crowns hits
casting crowns top hits
casting crowns greatest hits CD
skillet girl
crowns
best of casting crowns