Chris Tomlin – worship writer
December 30, 2010
---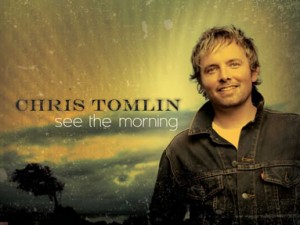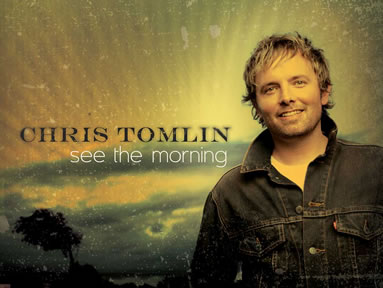 Christopher Dwayne Tomlin is one of the most prolific contempomrary worship songs composers and important gospel touring artists active today. A career spanning twelve years to date (and counting) has yielded ten studio albums and countless other collaborations and recordings, awards, and respect from the gospel and worship community. Tomlin has recorded many standards used in worship sessions around the nation for years, and consistently charts on Billboard with both singles and albums.
Born in 1972, Chris Tomlin first found his muse playing his guitar to Willie Nelson records as a young boy in Grand Saline, Texas. He quickly improved to the point of working with the Passion Conferences as a college student, a position he continues to make time for even with his other successes.
Tomlin finally released his first album, "Inside Your Love," in 1995, and went national in 2001 with "The Noise We Make." He was considered one of the best young song writers on the scene, a praise he would live up to with his subsequent releases "Arriving," "See The Morning," and "Hello Love." These albums all went gold, with "Arriving" being certified platinum by the RIAA in 2008, spawning the number one praise song "How Great Is Our God" and "Made to Worship" along with many other songs on the charts. Since 2005, Tomlin has been a mainstay at the Dove Awards, winning Best Male Vocalist many times, as well as Artist of the Year, multiple Worship Songs of the Year, and even Pop/Contemporary Album of the Year for "See the Morning" in 2007.
Tomlin tours with other top Christian acts frequently such as Delirious?, TobyMac, and Steven Curtis Chapman, and has headlined tours as well, including the Chris Tomlin Indescribable Tour. He has also toured with Passion Conferences on its world tour in 2008. Tomlin makes a point of touring with the same band, and has been for most of his career.
Frequency is an online venture of Tomlin, which serves as a hub for praise song and music. He is also a husband, having married his longtime girlfriend Lauren Bricken on November 9, 2010.
Top 7 search terms for this article:
Lauren Bricken
lauren bricken tomlin
chris tomlin
chris tomlin Lauren Bricken
lauren tomlin
chris tomlin married lauren bricken
lauren bricken chris tomlin