Laura Story Blessings
August 8, 2011
---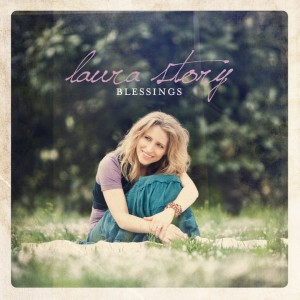 Laura Story is most famously known for being the author of the song "Indescribable," which received worldwide recognition after it was recorded by Louie Giglio and Chris Tomlin. Laura Story recently released her latest album Blessings, and it has been praised by lovers of worship music worldwide.
The song Blessings, which is also the title track, was the first track to be released off the singer/songwriter's new album, and has been getting a lot of airplay since the month of March. Critics of worship music have said that the song Blessings is a well written song that offers its listeners encouragement, and helps them to remember that our final home is not this world, and that the trials experienced in life can be blessings in disguise. The song Blessings is a great reminder that our wants and needs may not be what God wants for use, and that God does not always use prosperity to bless his children. Additionally, Blessings has made the top Billboard Christian Songs.
Apart from the title track, "This is the Day" is also a song from the album Blessings that you will certainly enjoy. The song is very catchy and upbeat, and you will find that in no time you will know all the lyrics. Also on the album Blessings is a song entitled "Prodigal Son," which reminds us of the love that God has for His children, and how He is patiently waiting for his rebellious children to come back to the fold. Another song on the album is "Friends of Sinners," which is a constant reminder that we should have love for the least among us, in the same way that God has love for us.
The track "One Life to Lose" tells us that in order to be born again and experience a new life in Christ; we need to get rid of our old ways.
"You are Love" is a song that gives God all the praise for all the mercies he has and continues to bestow upon us. "Your Name Will Be Praised" similarly praises God for all he has done for us, and all the blessings that he has provided for us. "Faithful God" is considered to be a prayer to God, which thanks him for his grace and enduring love. "What a Savior" is a favorite among many, and can be used for praise and worship
sessions.
"Remember" is one of the most touching songs on the album Blessings, as it causes us to remember how much Jesus has sacrificed for us, and the horrible experience he had to endure on our behalf.
In general, the album Blessings is a compilation of songs that reminds us of God's undying love and goodness for his children. Laura Story showcases her incredible writing skills in the way she causes listeners to get in touch with their emotions, and recommit their lives to God.
Related articles
Top 7 search terms for this article:
laura story blessings
skillet awake album cover
blessings laura story
blessings by laura story
louie giglio prodigal son
recent christian songs
blessings laura story lyrics