Nigerian Worship Songs
June 4, 2009
---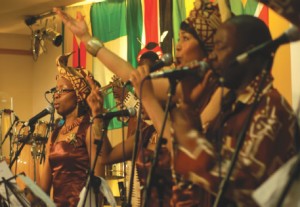 I absolutely love Christian worship songs! And while searching the internet today I just happened to stumble across some Nigerian worship songs which I thought I would share with you (don't worry, they are in english).
Nigerian Praise And Worship Songs
As I read over the lyrics of their songs, the thing I found I loved most about them, was their simple lyrics. They didn't try to be all fancy and theological. Instead the just hit simple biblical truths. Here are some examples:
Keep following my Blog I will try to update it regularly with other Nigerian and Black Worship Songs.
Top 7 search terms for this article:
nigerian praise and worship songs
nigerian christian music
nigerian christian songs
nigeria christian music
nigerian praise songs
nigerian praise and worship
Nigeria christian songs