Skillet Enjoy Success Of 'Awake' Album.
December 23, 2010
---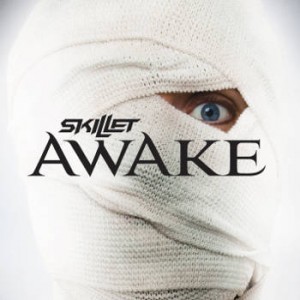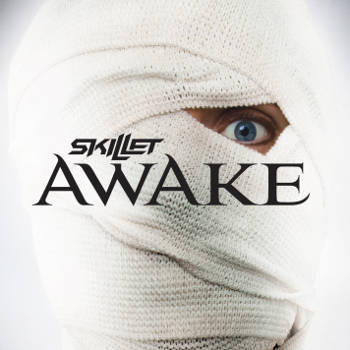 The Memphis, Tennessee Christan rock band Skillet continues to enjoy the success of their eighth album, Awake. The album of mostly upbeat worship songs was released on August 25, 2009 and a year later was certified gold by Atlantic Records, attaining sells of 500,000 copies.
The album debuted at No. 2 on the Billboard 200 albums chart, making it one of the highest debuting Christian albums on that music chart. It tied Define The Great Line by Underoath and The Altar and The Door by Casting Crowns as the highest charting Christian rock album on Billboard's 200 album charts. The band recorded the album in the fall of 2008 and into the first part of 2009 in Los Angeles at Bay 7 Studios.
Lead singer John Copper did most of the song writing for the album, writing over 40 songs before narrowing it down to twelve. Cooper has said that everything the band sings about on the album is "something someone can relate to." Cooper has said his favorite song from the Awake album is "It's Not Me It's You."
Skillet launched a 52 city tour in support of the album in September of 2009 with fellow Christan artists Decyfer Down, The Letter Black and Hawk Nelson. RED, Trapt, Darkest Days and House of Heroes joined the band earlier this year on the second leg of the tour.
Songs from the album have found their way to daytime TV and Sunday Night Football commercials. "Awake and Alive" was used in the daytime drama "One Life to Live" on ABC in November of 2009 and during MLB playoff games. "Hero" was featured in Sunday Night Football commercials on NBC. Currently the song is featured in commercials for the Los Angeles Kings on Fox Sports West and the NBA on TNT.
The songs "Hero" and "Monster" were used on the WWE SmackDown vs. Raw 2010 video game soundtrack. Minor league hockey teams have also used the song and it was featured in a few pay-per-view wrestling events.
The band members have said in interviews that the album is very similar in style to the band's 2006 album Comatose in that both feature strings and guitars, but Awake has a harder rock sound.
On Skillet's website, the band describes its musical style as a combination of classic rock riffs mixed in with swirling drums and monstrous hooks along with undeniably catchy choruses.
Cooper has said that "we are living in tough times and we can find hope in Christ" and to focus on that. All together the band has sold more than 1.6 million albums worldwide. Skillet is now touring with Tobymac as part of the the Winter Wonder Slam Tour.
Top 7 search terms for this article:
awake skillet
skillet monster album
skillet hero album cover
awake album skillet