Tenth Avenue North Biography
January 16, 2011
---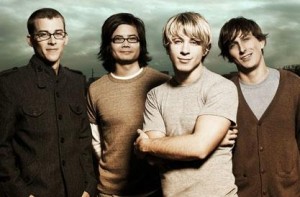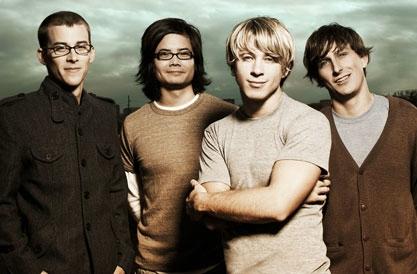 This is an American Contemporary Christian Music Band from West Palm Beach Florida. According to Mike Donehey (band Leader), the group met at Palm Beach Atlantic College. The band's name comes from a Street name of the housing in which Mike and Jason Jamison used to leave in college; Jeff Owen joined them later from Indiana. And That is when all the Magic happened. The Band has become one of the brightest lights on the contemporary Christian music scene.
The Christian Rock band has Produced three independent albums, Broken Down which was released in 2002, Don't Look Back which was produced in 2003 And Speaking of Silence which was produced in 2005 And an EP, 2002's God with us, before signing with Reunion Records and producing Over and Underneath in 2008, and it begun a tour promotion of the album near that time. "Love Is Here" reached the Top 20 U.S. Contemporary Christian Music chart, and had reached #3 by June 2008. It was awarded the most played song on Christian Hit Radio that year.
The Lights Meets The Dark was the title of the band's second album; it came out on May 11, 2010. Its first single, "Healing Begins" was 1st preformed at Baptist Church of West Palm on May 14 2010. This was in a way to helped Promote the album.
The band has toured with David Crowser and MercyMe and they have released the dates of their tours in the United States. They have won "The New Artist of the Year" award at the GMA Dove Awards in April 2009. In 2010 the band got a GMA Dove award for "Best Song Of The Year" for their Song "By Your Side".

Present Members
Mike Donehey- Lead Vocals ()
Jeffy Owen- guitar, background vocals
Jason Jamison- drums
Rueben Juarez –bass guitar.
Former Members:
Brayan Homan 2002- 2005
Andrew Middelton
Daniel Zayas
Scott Sanders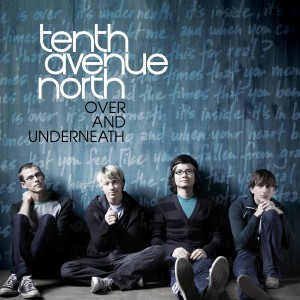 Albums
2002: Broken Down
2003: Don't Look Back
2005: Speaking of silence
2006: God with us EP
2008: Over and Underneath
2010: The Light Meets the Dark
Top 7 search terms for this article:
Tenth Avenue North
tenth avenue north over and underneath
mike donehey biography
over and underneath
mike donehey bio
over and underneath tenth avenue north
by your side tenth avenue north