Writing Kids Praise And Worship Songs
June 5, 2009
---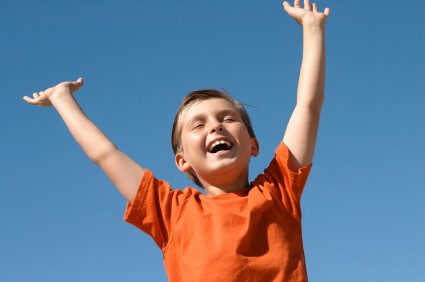 As a kids praise and worship song writer, I am constantly not only writing my own songs that allow kids to praise and worship their creator, but I also try to listen to other kids praise and worship albums to constantly keep my writing fresh. Now I am not saying to copy other writers styles, because I believe that everyone has their own writing style and what works for Hillsong Kids may not be the same thing that works in your local church.
This is one thing that I really struggled with when I first started writing songs for my local church City Church – Sunshine Coast. I would sit down and start writing and come away with something I was proud of, but I would always stop and think – but this doesn't sound like the kids praise and worship songs that I have been listening too! The thing is, you just have to find what works in your local church – because the songs of mine that we have introduced to our kids ministry have quickly become favourites.
Today I wan't to take a look at a couple of things that I have learnt about writing kids songs, that will hopefully help you.
Tips To Writing Kids Praise And Worship Songs
Instill Biblical Truths

"Train up a child in the way they should go and when they are old they shall not depart" (Proverbs 22:6)

As leaders, and especially as kids praise and worship writers, we have the amazing privilege of providing a solid biblical foundation for children to base their lives on. This is especially important with our songs, because kids may hear a message once, but a great song sticks in their head – and they will find themselves singing it all through out the week. What is the message that we want playing in their heads? What is it that we want these children to be meditating on?

Turning scripture into songs is great, but that is not necessarily what I am talking about. I believe that songs should be used to shape kids image of God. He is a big God. He is a loving God. He is our friend. Simple truths taken out of the bible  that they will remember for the rest of their lives – because who doesn't remember the songs that they learn in sunday school?

Keep The Lyrics Simple

You will notice that with kids songs ( Christian and secular) that the ones that are popular are extremely simple. Sometimes when we as adults try to write kids praise and worship, we try to make them to complex. Look at the lyrics of probably the most popular kids worship song ever:

Jesus loves me this I know
For the Bible tells me so
Little ones to Him belong
They are weak but He is strong

Yes Jesus loves me
Yes Jesus loves me
Yes Jesus loves me
The bible tells me so

Jesus Loves Me is one of the most simple songs – no big words, no complex structure. Just one concept being portrayed (that Jesus loves me). There is no need to get all theological with Kids (this could be said for church praise and worship songs) – simple is usually better!

Don't Be Too Wordy

I am sure that you have probably noticed, but kids do not usually understand big words. I think we get this point, however one thing that you also need to keep in mind is that they usually have a short attention span. So don't overload their brains with a heap of verses and long choruses. Continue along the lines of keeping the lyrics simple, with keeping the song simple.

Don't say with 10 words, what you can say with 2 or 3! Kids praise and worship songs need to be short and have one continuous theme throughout.

Have A Catchy Melody

This is important with any type of song that you may be writing, but extremely important with kids songs. Kids praise songs are usually very 'boppy' and fun, while your style may be different, if you are missing a catchy fun melody, the kids will not enjoy your song.
I wish you all the best with your kids praise and worship writing, it is a fun and rewarding process, that is also very challenging. The most joy comes when you see all the kids jumping and doing actions, or standing and worshiping to a song that you have written – knowing that you have helped them enter into God's presence.
Top 7 search terms for this article:
praise and worship
black praise songs for church
kids praise
kids worship
easy worship songs for kids
kids praising
praise and worship for kids