A Drum Set That's Exactly Your Tempo
November 2, 2015
---
If you've spent the last year practicing on drum pads, then you're probably itching to play on a real set of your own. The next level in your musical career involves a drum kit, and it's high time that you start looking around for the best quality equipment.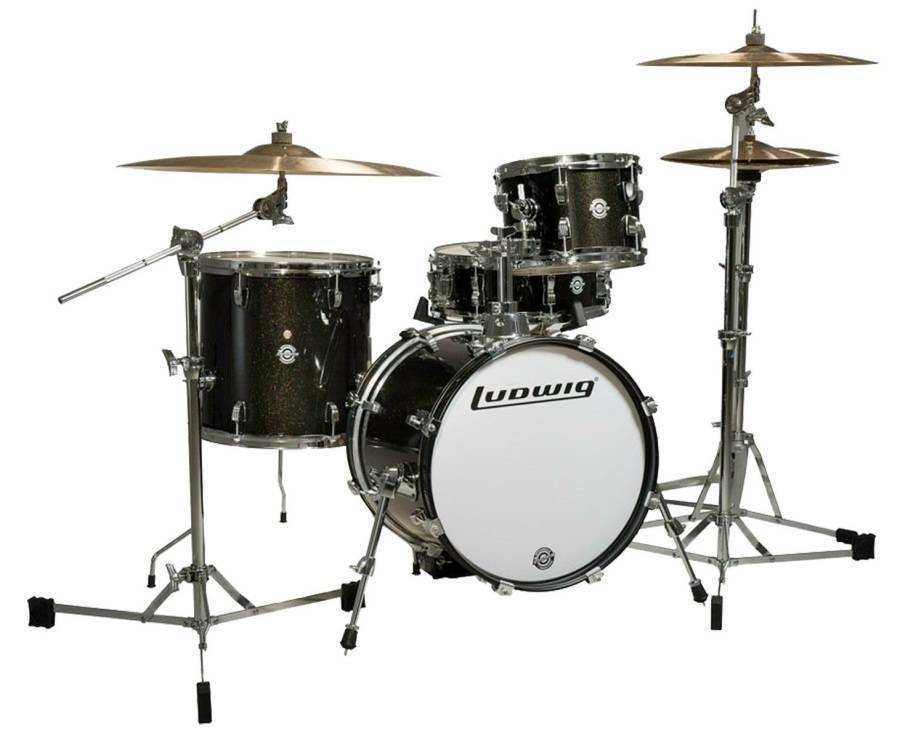 Don't know where to look? Take notice of your favourite drummers for inspiration, and you'll see that many of them play (or used to play) on Ludwig sets. From legends like John Bonham, Roger Taylor, and Ringo to current stars like questlove, Patrick Carney, and Kurt Dahle, the Ludwig line of drum kits have been a favourite for some of the biggest names in rock 'n' roll music. It's due to their high-quality kits that have had a long history of helping musicians keep the beat. With over one hundred years of experience in music industry, Ludwig is the superior choice for drummers.
Buying a new set is quite the investment, so before you lay down any money, be sure to test out the playability of the drums. Check out a local drum shop where you can spend some time beating the skins. For those who are adventurous (and are a fan of Neil Peart), then buying individual pieces (snare by floor tom by bass) can be an exciting way to get a personalized kit. But for the average drummer, buying a complete package is the best way to go. Beginners especially like the compact 4-piece Breakbeats set by ?uestlove. Whatever you choose, you have to be comfortable with your decision. After all, you make up the backbone of the band, setting a beat that your bandmates follow. If you're awkward with your set, you can throw off everyone in the group.
While your bandmates probably won't throw a chair at you when you rush or drag, it's best that you land on a drum set that you know will be easy to play. Once you've got a feel for the sound of the kit that you want, you'd do better to purchase your set online. The Ludwig drums for sale online come with a free shipping allowance that usually covers the entire cost of shipping. You'll also have the chance to see online specials that aren't available in-store, further saving you money on such a big purchase. Forget a few must-have accessories? With a few clicks of a button, you can add a drum mat, a few sticks, and brushes to your purchase. It's just that simple.
It's also high time that you take pride in your progress. After a year of working hard on your drum pads, it's finally time that you get a set worthy of the time and effort you put into your hobby. Invest in a full kit that you love and you'll start to feel like a professional.
Top 7 search terms for this article:
citrate generic sildenafil viagra php
shipping viagra to canada
buy viagra onli
most reliable generic viagra
generic viagra buy form
cialas viagra next day delivery
cheap prescription viagra